PRODUCT INFORMATION
Shipping Policy
Return Policy
Refund Policy
Contact Us
PRODUCT INFORMATION
Boost and lift your booty in no time!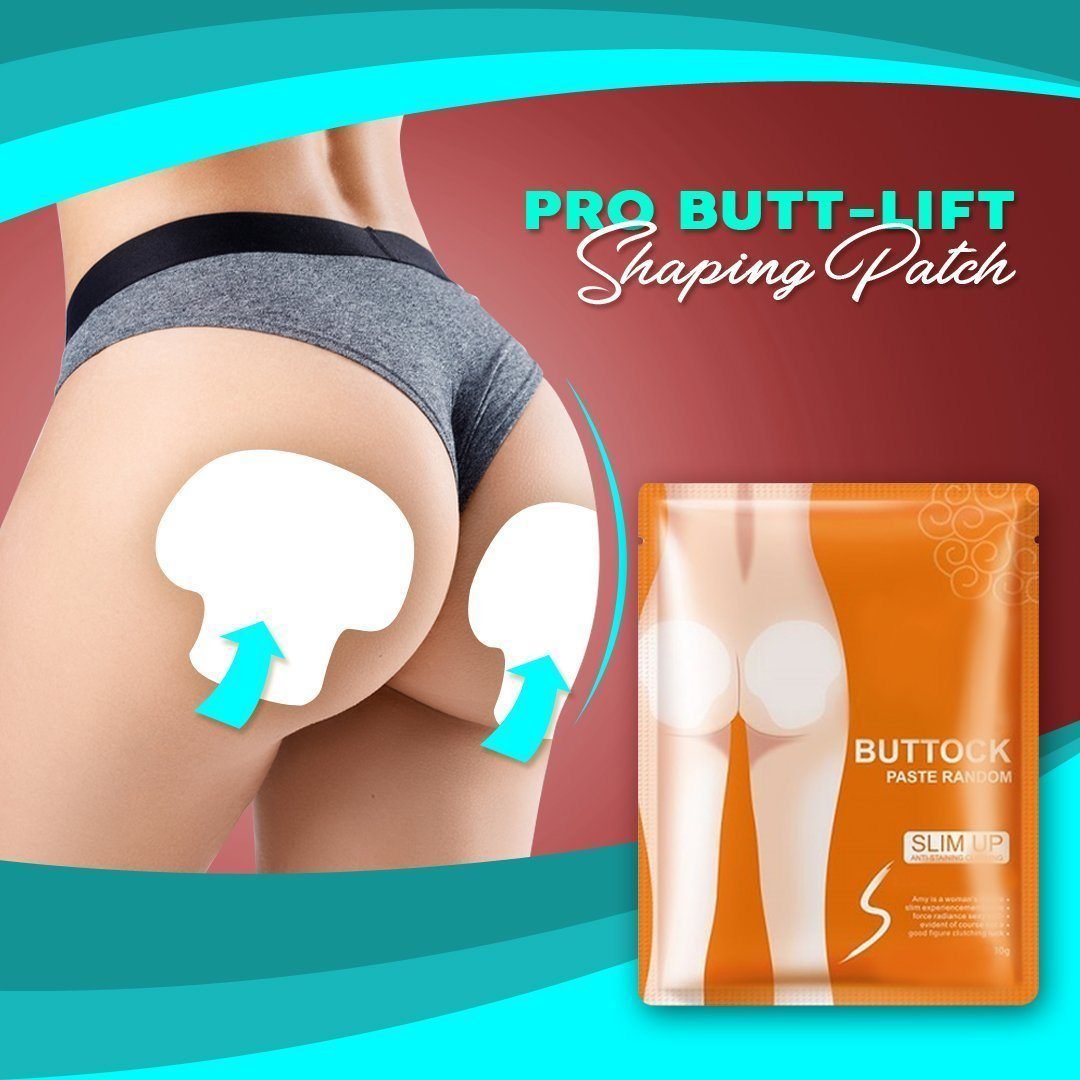 We have a lot of Hollywood celebrities who sparked every woman's interest in having a voluptuous backside. So if you're one of those looking for an effective, affordable, and non-invasive way of achieving the butt of your dreams, then look no further than this Butt Lift Shaping Patch!

This luxurious product is formulated with a unique blend of active ingredients that improves firmness, bounce and skin elasticity. It helps in reshaping the buttocks' contours and optimally accentuates feminine features for a visibly sculpted butt in no time.
Highlights:
MICRO-PENETRATION OF ACTIVE INGREDIENTS: It penetrates deeply into target areas to infuse good-for-skin ingredients like marine collagen and hyaluronic acid
SCULPTED BUTTOCKS: Fights other butt problems like sagging, orange-peel and rough skin, and cellulite
ALL-NATURAL: Blended with all-natural ingredients, the patch effectively and safely enhances tightness and contour of your butt
DEEPLY MOISTURIZES: Hydrates and smoothens the skin to reduce the appearance of cellulite and stretch marks to leave your skin plump, moisturized and radiant looking
VERSATILE: Suitable to use on abdomen, buttocks, thighs, knees, and upper arms
FAST RESULTS: Visible enlarged, uplifted, bouncier butt in 15-30 minutes
HYPOALLERGENIC: Safe to use for all skin types
How to Use:
1. Clean and thoroughly dry the target area
2. Peel off the plastic liner and apply the patch
3. Leave it on for 15 - 30 minutes
4. Remove and gently massage the essence left until fully absorbed
5. For best results, apply 3 times a week
Shipping Policy
How Long Shipping Takes? Processing time is 1-3 days. After processing shipping takes between 1-3 Days. Due to high demand of some of our most popular products, please allow 5-7 Days for delivery. If your order hasn't arrived in the estimated delivery times, please contact our support team at support@icandygadgets.com(This policy excludes errors made by customers when providing shipping details on their order(s) or missed parcel deliveries). Do you deliver products internationally? iCandy Gadgets We don't ship internationally at the moment.
Return Policy
RETURNS AND EXCHANGE POLICY RETURNS AND EXCHANGE POLICY If you would like to return any item(s), for either a refund or exchange, you'll need to contact us via email. It is important that all conditions are met: If your package did not arrive on time, please write to us. We'll help you! Any returns must be in resalable condition and in its original packaging. When we've received the return it can take up to 5 working days to process your request and issue a refund or exchange. We may contact you to discuss options, and if you've requested an exchange to confirm the product you'd like. Items must be returned within 14 days of the order date. We may ask you to provide photos if an item is damaged, faulty or the wrong size. We also need a tracking number for returns. When you ship to return, please send us the tracking number of the parcel. For refunds visit our Refund Policy
Refund Policy
RETURNS Thanks for shopping at iCandy Gadgets. We want to make sure you have the best experience and we guarantee total customer satisfaction with the items you purchase. Below find our policy on returns. If you have received your item(s) defective or incorrect: Take a picture of the defective/incorrect item(s) showing the issue. Email us at support@icandygadgets.com *Further instructions will be given through email. If you ordered the wrong item and would like a refund or exchange: Simply return the item which must be unopened in it's original packaging within 14 days of delivery for a full refund. Be sure to include your packing slip and/or order information in the box. You'll be responsible for return-shipping costs. We do not cover shipping cost for return. Our policy lasts 14 days starting from the day item(s) were delivered. If 14 days have gone by since you received your purchase, unfortunately we can't offer you a refund or exchange. CANCELLATION Orders can only be cancelled within 24 hours from the time of purchase. If it's more than 24 hours, we can no longer cancel the order as it has already been fulfilled by that time.
Contact Us
Contact US Email : support@icandygadgets.com
Phone: 1-800-548-2960 

Mon-Fri 8:00 AM - 3:00 PM EST
Address: 15088 N 135th Dr, Surprise, AZ, 85379